DIY Wreath Making at Blaze Farm
Our DIY wreath kits are priced at £15 each and available from the 3rd December.
If you would like to order some kits for you/and your friends, please can you:
Pay in full beforehand.
Confirm by email what day you'd like to collect. Remember we close on a Monday and Tuesday so you need to factor that in. Also – you'll need to store the kits in a garden shed or un-heated garage beforehand as you don't want all the foliage wilting from central heating so don't order them too far in advance of needing them!
Hessian or wire edged Christmas holly ribbon, cinnamon sticks, orange slices plus other decorations including door hangers will be for sale on the day of collection if desired. No need to pre-order but something to bear in mind should you wish to add extras so bring some extra cash.
Remember, we'll have Christmas Pudding Ice Cream and Baileys Ice Cream in stock by December too so why not grab a tub of that when you're collecting your kits, there's no need to miss out on an indulgent treat whilst you're busy making wreaths at home!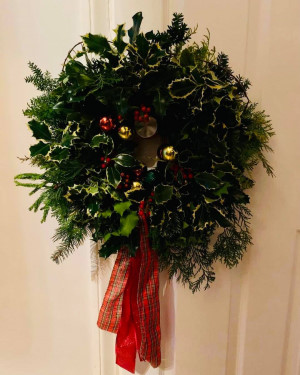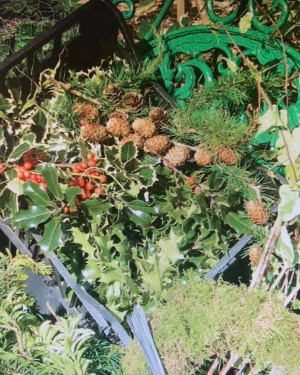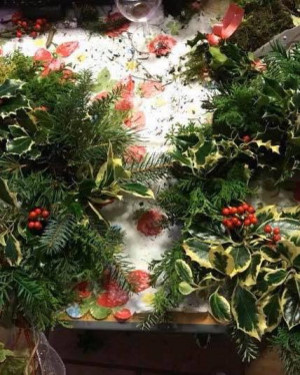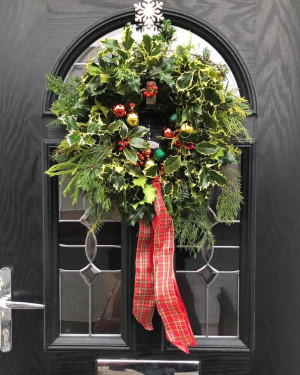 Finally - if you haven't attended one of our workshops before, course leader Louise shows how to wire and construct a wreath in the video below.
If you'd like any extra info then just email katy@blazefarm.com and many thanks for supporting us in these strange times.