Corona Virus Update:
From 20th July 2020 our weekly opening times will be:
Open: Wednesday – Sunday: 10am – 5.30pm
Closed: Monday and Tuesday
We have social distancing measures in place to ensure the safety of our family, staff and customers which includes regular cleaning of contact points, a one way system through the shop and ice cream parlour and the Government's track and trace system which needs to be completed should you wish to sit inside.
The nature trail and facilities are all open and we have plenty of seating available outside.
We ask customers to continue to respect our no picnic policy and to bear with us as we all adapt in these every changing times.
For further information check our Facebook page or give us a call!
Hilly Billy Ice Cream
All deliciously creamy home-made ice cream – to be eaten on the day of your visit in a cone or taken away in a 1 litre tub and enjoyed at home.
Flavours include:
Vanilla
Raspberry
Strawberry
Coconut
Ginger
Cappuccino
Mandarin
Toffee Malt Ball
Smart Vanilla
Caramel Toffee Chunk
Double Dutch Chocolate
Chocolate Orange
Mint Choc Chip
Pistachio & Almond
Rum & Raisin
Turkish Delight with White Chocolate Chip
White Chocolate Mountain
Festive Flavours include Christmas Pudding and Irish Cream.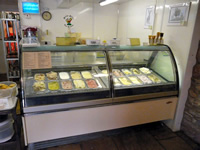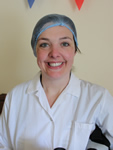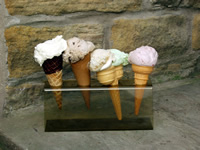 Don't forget our 'Flavour of the Month' – come in and sample our current flavour!