Blaze Farm 2021 Opening Dates
Saturday 27th & Sunday 28th March 2021
Saturday 3rd & Sunday 4th April 2021
Saturday 10th & Sunday 11th April 2021
Open for TAKEAWAY ONLY
Nature Trails, Toilets & Lambing Shed FULLY CLOSED
-----------------------------------------------------------------
From Wednesday 14th April 2021 onwards...
Back to usual opening hours of Wednesday ~ Sunday, 10am ~ 5.30pm.
Outdoor only seating available for the cafe,
NO DOGS ALLOWED on the nature trails in April,
Lambing Shed & Viewing Gallery - FULLY CLOSED.
-----------------------------------------------------------------
For all enquiries about The Potty Sheep Craft Studio, please email: [email protected]
Hilly Billy Ice Cream
All deliciously creamy home-made ice cream – to be eaten on the day of your visit in a cone or taken away in a 1 litre tub and enjoyed at home.
Flavours include:
Vanilla
Raspberry
Strawberry
Coconut
Ginger
Cappuccino
Mandarin
Toffee Malt Ball
Smart Vanilla
Caramel Toffee Chunk
Double Dutch Chocolate
Chocolate Orange
Mint Choc Chip
Pistachio & Almond
Rum & Raisin
Turkish Delight with White Chocolate Chip
White Chocolate Mountain
Festive Flavours include Christmas Pudding and Irish Cream.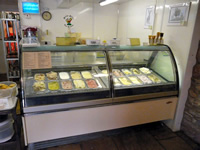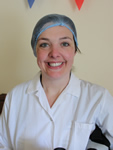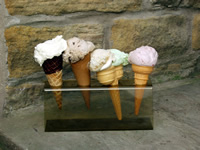 Don't forget our 'Flavour of the Month' – come in and sample our current flavour!